Our Lady of the Way's new building is a blessing
18 Dec 2018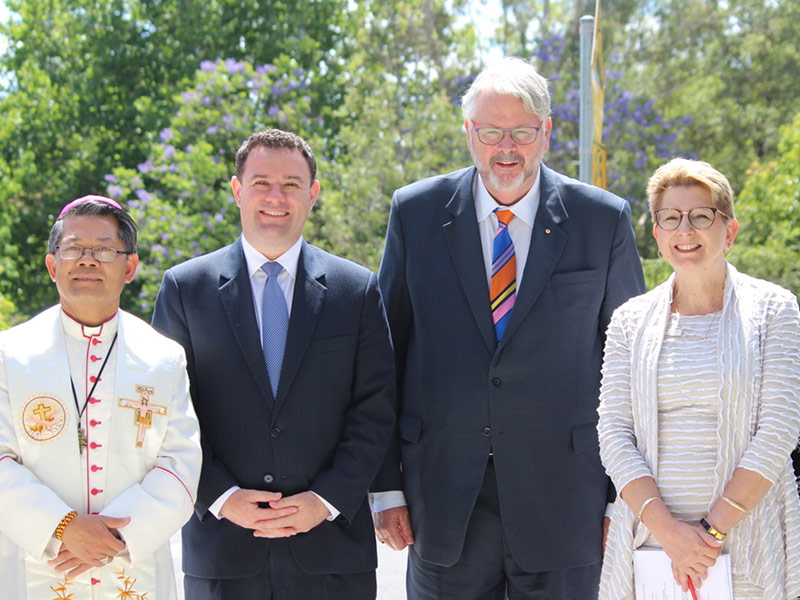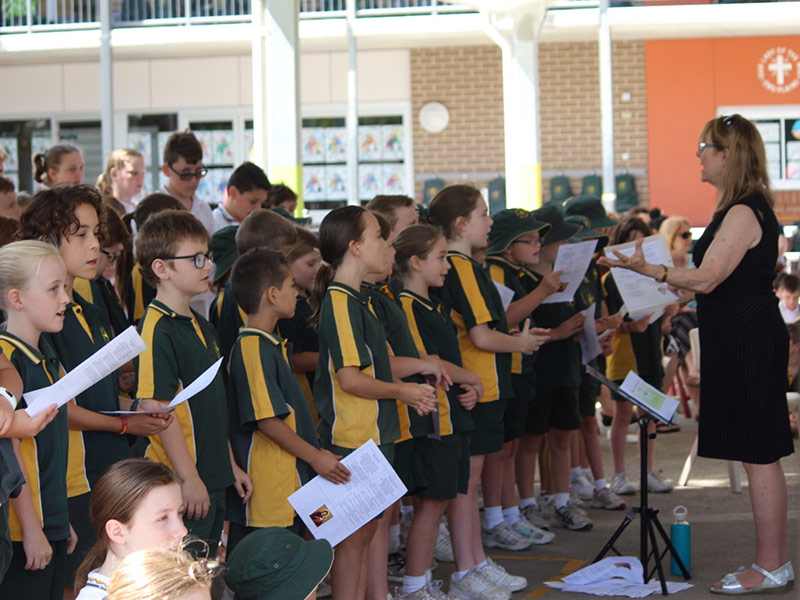 Our Lady of the Way, Primary Emu Plains can welcome visitors to their school community with pride, now their new administration building has been blessed and officially opened by Bishop of Parramatta, Bishop Vincent Long Van Nguyen and Catholic Education Diocese of Parramatta Executive Director Greg Whitby.
The ceremony was led by Acting Principal Emma Mizzi who welcomed special guests which included State Member for Penrith Stuart Ayres, former Principal Susan Veling and Reverend Reginaldo Lavilla MSP.
In blessing the new buildings, Bishop Vincent gave his thanks to everyone who has been part of the Our Lady the Way story.
"Congratulations goes out to all those who had this vision for the school. We are grateful to the principals for their gift of enhancing the learning which occurs here, and let the administration area be a place where everyone is welcomed and accepted,'' Bishop Long said.
Mr Whitby used the official opening of the administration building to remind the students to be grateful for what they have this Christmas.
"Guess what? You are getting a Christmas present early this year: a beautiful new building for the school," Mr Whitby said.
"I know the young boys and girls are going to value this building more than the presents they are going to get! However, I ask all of you to be grateful for the things you have this Christmas and share a thought for those whose Christmas might not be so joyful."
Former Principal Susan Veling said the new administration building is the envy of many visitors to the school now. She expressed her gratitude to the teachers, staff and parents who persevered with the challenges which came from the construction of the new building.
Penrith MP Stuart Ayres commended the school for their efforts and is proud the NSW Government had been able to support the project. "It's vital our schools have high quality school facilities, and this project has helped deliver them at Our Lady of the Way Primary School."