OLOW Emu Plains ANZAC Ceremony Unveils Remembrance Wall
28 Apr 2015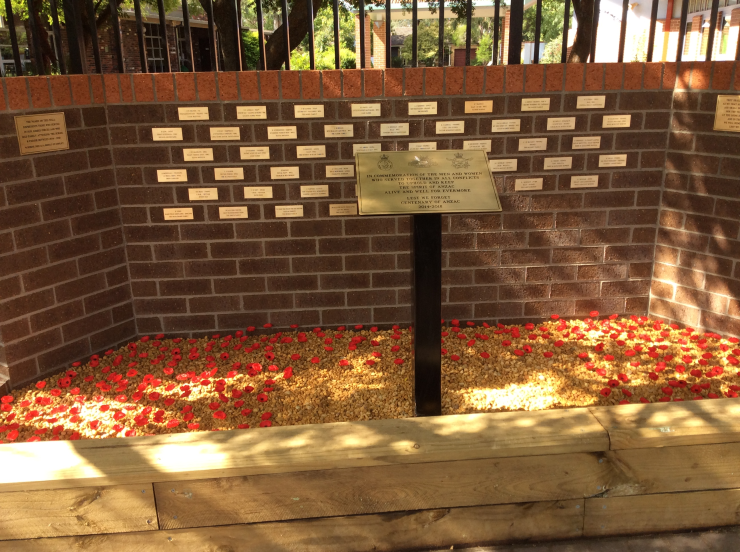 This year Saturday 25 April 2015 marks the 100th anniversary of the landing of ANZAC troops at Gallipoli.
On Friday, OLOW, Emu Plains remembered and paid respect to Australians who served and died in all wars, conflicts and peacekeeping operations.
During the commemoration ceremony, Assistant Principal, Michael Mifsud reflected on the courage and sacrifice of our Australian service men and women over the past one hundred years. He spoke about a famous story that reveals the ANZAC spirit of John Simpson Kirkpatrick, "the man with the donkey". Although a stretcher-bearer, Simpson decided his task could be better accomplished using a donkey to carry his wounded charges.
Father Mick unveiled the new ANZAC remembrance wall and plaque. Each part of the wall represents something to honour the ANZAC memory. The pebbles signify the sand of the cove. The curve of the wall is the actual cove that they sailed into. The wall is to signify the cliffs that they were faced with. The red bricks on the top signify the blood shed of the diggers.
We thank Carolyn and Paul Burton who initiated the design and building of our remembrance wall.
The OLOW school and community sincerely thank all those who contributed to the ceremony.
Lest we forget.