As a Catholic school, Our Lady of the Way works in partnership with our families and parish in the faith development of our students.
Our motto provides a particular focus for all we do and is the inspiration for our work in Religious Education.
This is the only thing that God asks of you:
To act justly,
To love tenderly,
And to walk humbly with our God.
Micah 6:8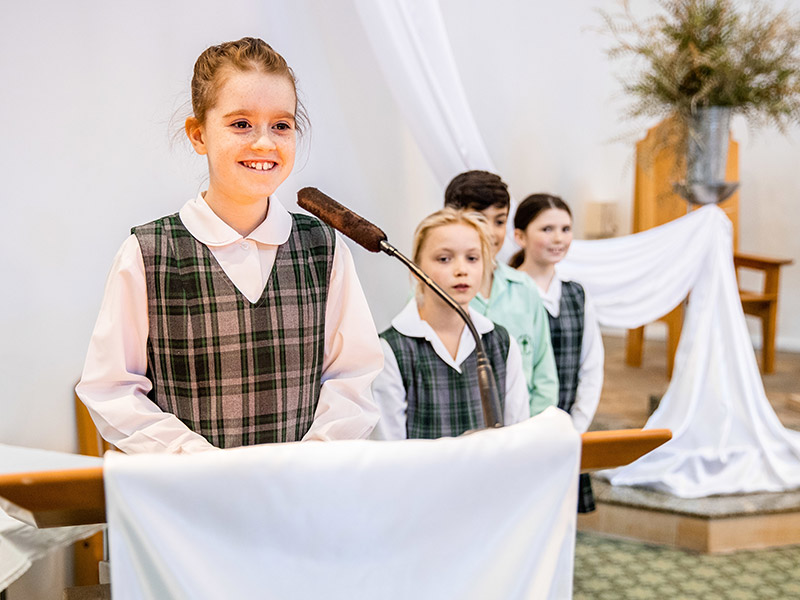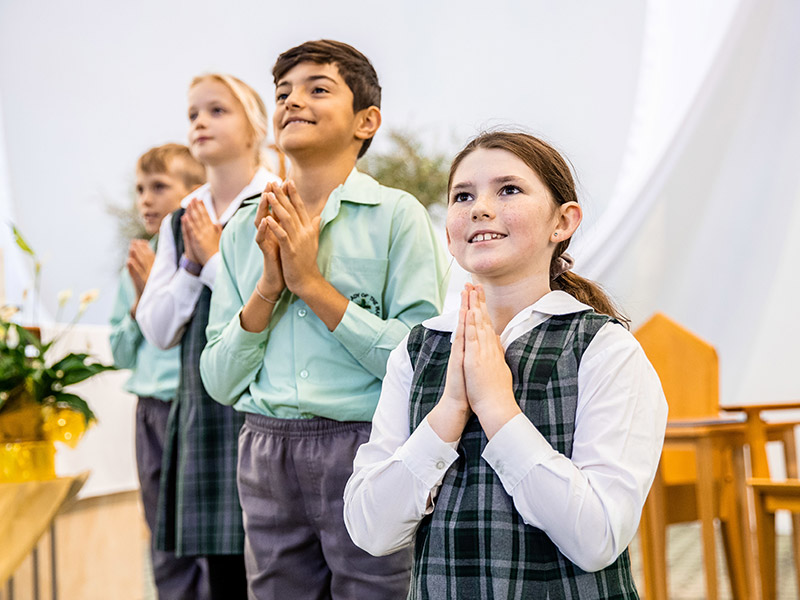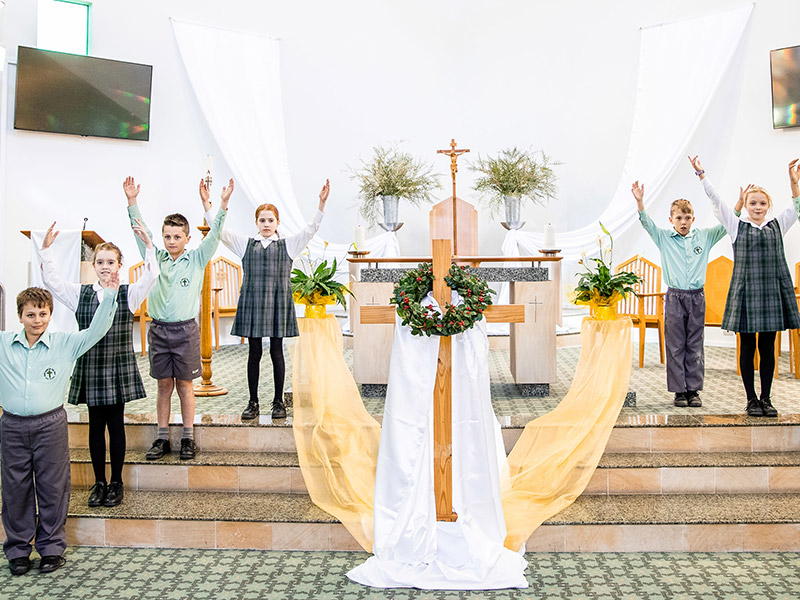 Our formal Religious Education program is based on the diocesan Religious Education Curriculum. The parish sacramental program is supported by classroom activities. Our aim is to provide a sound knowledge and understanding of our Catholic faith.
We nurture the spiritual development of students by providing class prayer and school liturgies which offer them opportunities to express their faith and celebrate it together. Our parish priest welcomes and encourages the participation of the students in liturgical worship.
Our Lady of the Way's school community supports a variety of social justice initiatives, supporting the missionary activity of the Catholic Church through raising awareness of the activities and fundraising to support organisations e.g. Caritas' Project Compassion, Catholic Mission and St Vincent De Paul.
Celebration of life experiences and special events are conducted through class liturgies and masses in the parish church, parish hall and classrooms.
Whole school masses open and close each year, with significant events in the life of the school or parish also being celebrated in this way. At Our Lady of the Way style, First Reconciliation, Eucharist and Confirmation are parish-based Sacraments and these programs are supported by units of work covered at school.